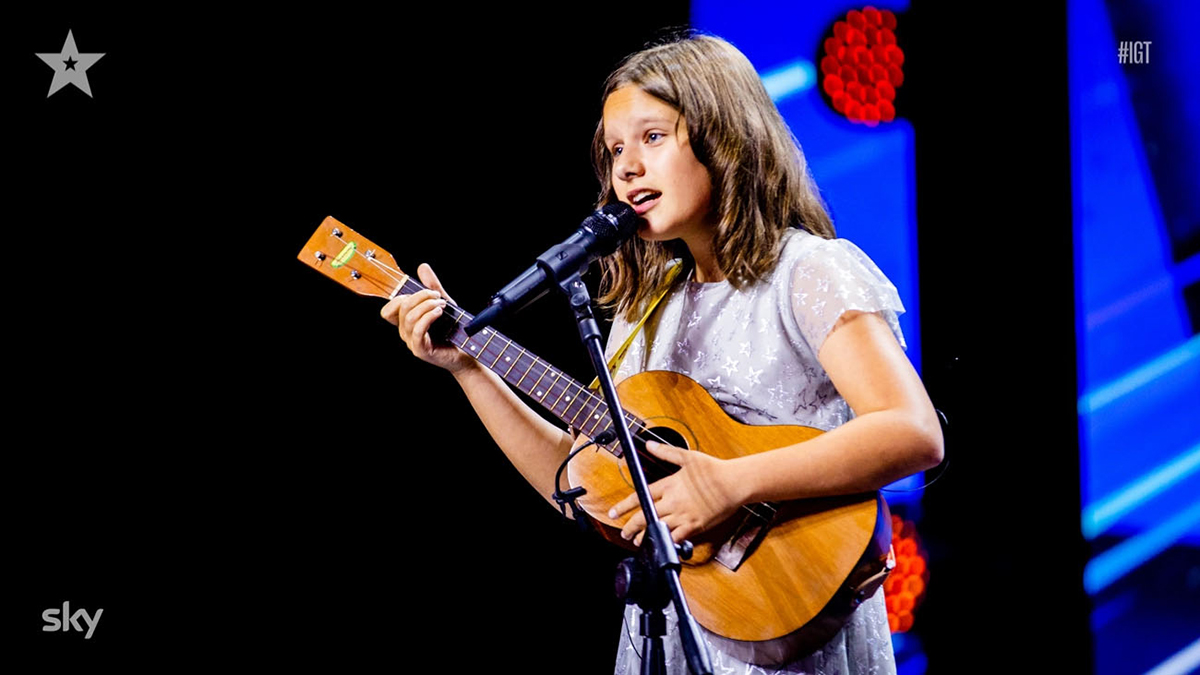 OVER 50 MILLION VIEWERS
Isabella Sophie enchants the audience with her marvellous voice
THE VOICE KIDS GERMANY
Isabella Sophie has been selected out of thousands of participants from all over Europe. She reached the final after a year of castings in many German cities. She had an enormous success and the judges described her as a mature and promising artist.
ITALIA'S GOT TALENT
Standing ovation for Isabella Sophie! She surprised the whole of Italy with her incredible interpretation of "Emozioni" (Lucio Battisti). The judges wanted to award her one of the Golden Buzzers but unfortunately all of them had already been given away.
TÚ SÍ QUE VALES
Another standing ovation for Isabella Sophie! The audience joined her performance clapping hands in time during the entire song. Once more the judges were very touched by her interpretation and her mature performance.
DEIN SONG
A presentation of two own songs which have been choosen amongst the Top 16 compositions all over Germany. Her beginning of beeing a song writer. For "Africa - La grande terra" she wins the 4th place of the voting in 'Eine Welt Song'.
EIN HERZ FÜR KINDER
ZDF channel invited Isabella Sophie to perform in Germany's most important charity TV show "Ein Herz für Kinder". She performs live "Heal the World" of Michael Jackson in front of 10 million spectators and 100 famous stars in the studio. In the same Gala Show important artists like Andrea Bocelli, David Garrett and Lang Lang have appeared as well.
RAI TELEVISION
Isabella Sophie is part of the #Explorers-Community broadcasted by RAI TV, a group of talents chosen all over Italy. She also took part in the European project #SayHI included in the European Broadcasting Union "EBU", Jesc '21, NRK (Norway), Kika/ZDF (Germany), France Télévision, SRF (Switzerland), RTVE (Spain), BBC (UK), RTE (Ireland), LRT (Lithuania).